Dependable Toughness
The all-new Carry is built to be tough. Plenty of protection measures against rust and corrosion prepare you for working in severe conditions, while heavy-duty features add to the all-around toughness.
Rust Protection
Galvanised steel plates are used for the entire bed to help prevent rust and corrosion. Additionally, sealer and undercoating are used in many parts of the underbody, and the stainless-steel exhaust system is rust-resistant.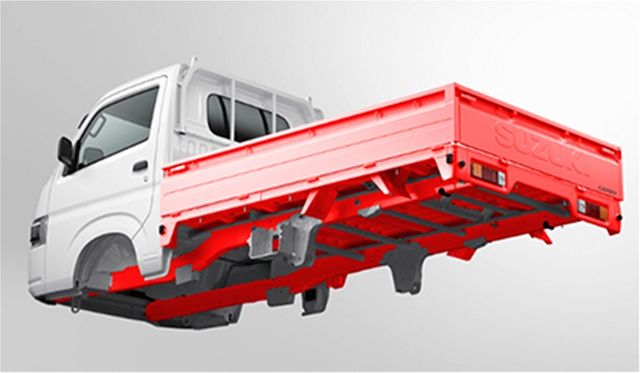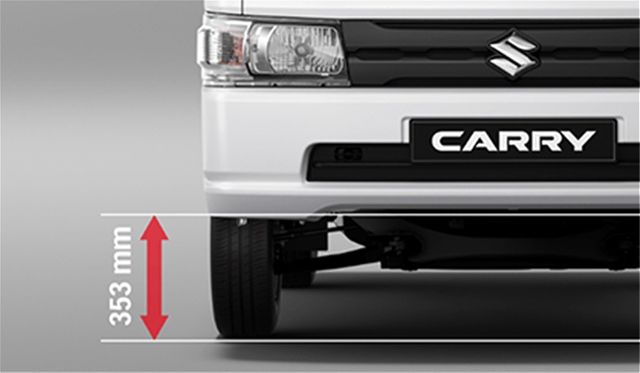 High-position Headlamps and Bumper
The front bumper and headlamps are mounted high off the ground to minimise the risk of damage when driving on rough roads.
Ramp Breakover Angle
One of the great advantages of Carry's full cab layout is the short wheelbase. The ramp breakover angle offers plenty of clearance over obstacles and bumpy roads.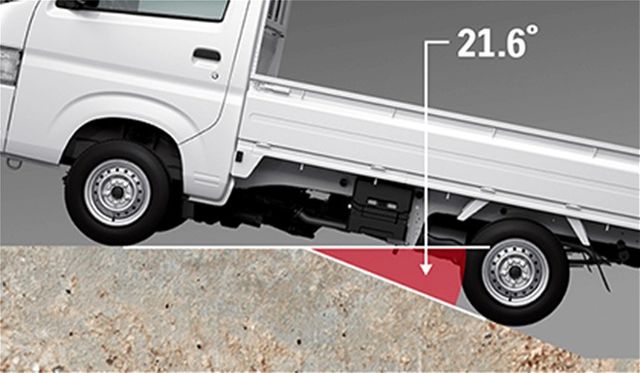 Heavy-duty Suspension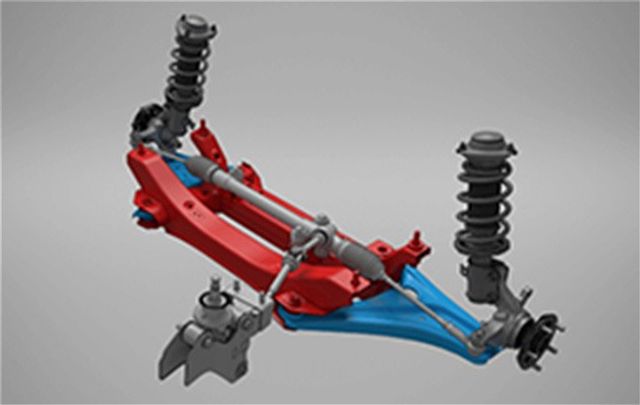 Front
The McPherson strut front suspension provides good performance while retaining toughness. The suspension frame employs a pillar structure with an L-arm to provide a high level of lateral rigidity.
Rear
The leaf-spring, rigid axle rear suspension is rugged enough to handle the extra-large hauling capacity and reduces vertical displacement when fully loaded. The 5-leaf-spring mechanism is placed over the axle housing to provide additional road clearance.